Community Champions is a new section on the popular Paisley.org.uk website that promotes the good work being done by Renfrewshire's charities, voluntary groups and social enterprises.
Each month a different local charity or voluntary group is profiled. The profile provides some background on the Champion of the Month and highlights the good work they've been doing to make the local area a better place. New services, upcoming events and volunteering opportunities are also featured.
RCVS and Paisley.org.uk formed a new partnership to create the Community Champions section.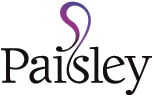 Paisley.org.uk is a community-driven web site, ran by people who either reside in Paisley or have roots in the town, dedicated to the positive promotion of Paisley to a wider audience. They offer a wide range of information services and opportunities for citizens to engage with each other, such as a public forum, events calendar, history section, Twitter account and lots more
If you would like your group or organisation to be featured in a Community Champion profile please contact Gordon Mclean on 0141 587 2487 or gordon.mclean@rcvsweb.co.uk.